Many small business owners might not understand the value of having a website for their business, though. We'll go over the benefits of having a website for small businesses in this article, as well as how platforms like WordPress, Wix, and Shopify can make the process simpler and more accessible.
1. Increased Visibility:
Increasing a small business's internet visibility is one of the main reasons why it should have a website. More than ever, customers are using the internet to discover businesses and services today. You're losing out on a huge potential audience if your small company doesn't have a website.
Having a website makes it simple for customers looking for your goods or services to locate your company. You can build a professional-looking website that will help you stick out from the competition using platforms like WordPress, Wix, or Shopify.
2. Build Credibility:
Your small company can gain reliability by having a website. Gaining the trust of prospective customers can be facilitated by having a website that presents your company in a professional manner and offers accurate information about it. Additionally, it demonstrates the legitimacy of your company and your commitment to offering top-notch goods and services.
Without having to employ a web designer, using a platform like WordPress, Wix, or Shopify can help you create a website that looks professional. These websites provide templates and user-friendly design tools that can assist you in building a website that looks fantastic and performs well.
3. Reach a Wider Audience: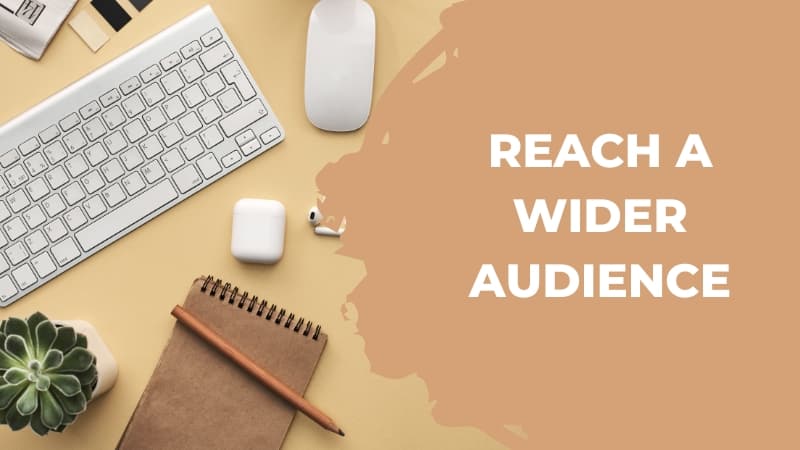 A website also gives you access to a bigger audience than conventional advertising techniques. You may raise the position of your website in search engine results pages by utilizing search engine optimization (SEO) strategies. (SERPs). This can assist you in reaching potential clients who may not have previously heard of your company.
The process of optimizing your website for search engines can be simplified by using a platform like WordPress, Wix, or Shopify. These platforms provide SEO plugins and solutions that can help you increase the visibility of your website in search results.
4. Showcase Your Products or Services:
You may display your products or services to potential buyers by using a website. You could also help potential clients in understanding what your company is all about by posting high-quality photographs and thorough descriptions of your offerings.
To showcase your goods or services, you can use a platform like WordPress, Wix, or Shopify. These platforms provide templates and design tools that you can use to build a website that showcases your products and is aesthetically pleasing.
5. Provide Customer Support:
Last but not least, having a website enables you to offer customer care to your clients. You may make it simple for clients to reach you by adding a contact form or email address to your website. By doing this, you may strengthen your bonds with your clients and enhance their overall experience with your company.
Adding customer care capabilities to your website can be simple if you use a platform like WordPress, Wix, or Shopify. These platforms feature plugins and technologies that might assist you in giving your customer's customer assistance.
In the long run, having a website is essential for small companies or for startup businesses in the modern world. It can broaden your audience, boost your visibility, establish your credibility, highlight your goods or services, and offer customer service. For small business owners, web design can be made simpler and more accessible by utilizing platforms like WordPress, Wix, or Shopify. Therefore, if you're a small business owner who hasn't yet made a website investment, the time is now.